Escrick Apartment, York
A modern one bedroom apartment, just 5 minutes stroll from the heart of the city centre, which can be reached via a beautiful riverside path. York's key attractions are less than a mile away




Knavesmire Cottage, York
Knavesmire cottage is a Grade two listed Victorian cottage which once formed part of the old village school and is located near to York racecourse.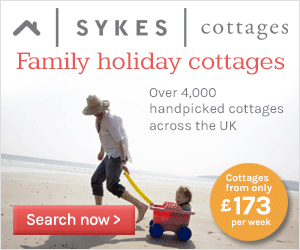 Your Holiday Cottage could be here
Advertising your Holiday Cottage on ClickHolidayCottages.co.uk will get you noticed by thousands of potential guests every day.
Page:
1
2
3
4
5
6
7
8
9
10
11
12
13
14
15
16
17
18
19
20
21
22
23
24
25
26
27
28
29
30
31
32
33
34
35
36
37
38
39